Pushys Bike Warehouse is Australia's premier cycling warehouse..
Come in and visit us and see why our customers choose us as their one stop destination for all their cycling needs. From help and advice purchasing your next ride, through to component upgrades, clothing and all your cycling accessories. Pushys Bike Warehouse has the best price, value and service to meet your cycling needs. See you at Pushys.
Pivot and BH bikes demo day, come and ride the new range of bikes on your favourite trails
Stromlo Forest Park, ACT – Look for the Pushy's tent in the main car park
Sunday, May 19, 2013 10:00am until 2:00pm
It's on again!
Pushys Carpark Sale
May 4th & 5th
Rocky has unveiled their mighty fine 27.5″ (or 650B) wheeled trail bike, the Altitude. With adjustable geometry and 150mm travel this guy looks pretty dialled for rough all-day rides in the mountains. And as Rocky Mountain aptly say in this quote, they are right behind this wheel size:
"Although they are arguably the quickest handling, 26" wheels simply give up too much momentum when rolling through the rough stuff. The limitations of both 26" and 29" for this kind of bike made 27.5" a no-brainer for the Altitude.
Although tyre casing sizes vary from brand to brand, on average the 27.5" size is almost halfway between 26" and 29". This means the 27.5" rider gets more rolling advantage than a 26", while maintaining a super nimble and agile ride. The 27.5" wheel size is the best of both worlds and it simply makes sense." – Rocky Mountain.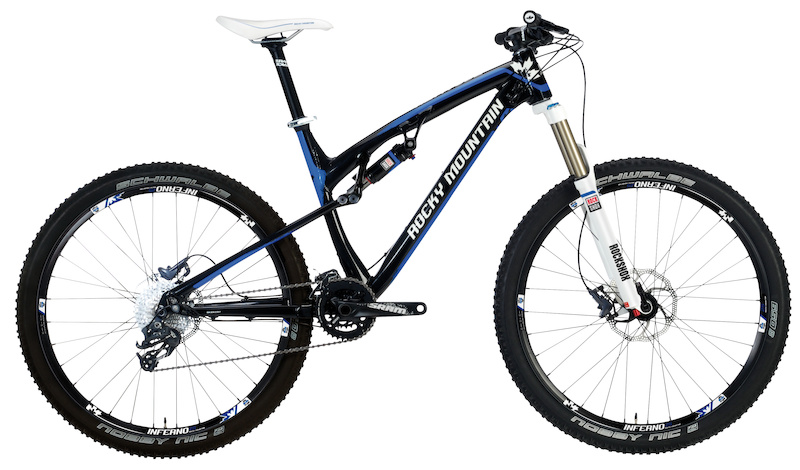 Gerry's travel update:
"Last day of my mini vacation In Paris. Heading down south towards the city of Tours tomorrow early start so no wine tonight!"
Gerry's travel update,
He's planned a few extra days to see some sights, here he is with a nice painting he found!
Recent Posts